Over the years, Asante Kotoko Sporting Club has seen many managements with different ideas to develop the club.
The newly appointed CEO and his management members seem to move with pace to get Kotoko back on track in Africa. From new and improved contracts to infrastructural developments are gradually shaping Kotoko FC to become one of Africa's best clubs.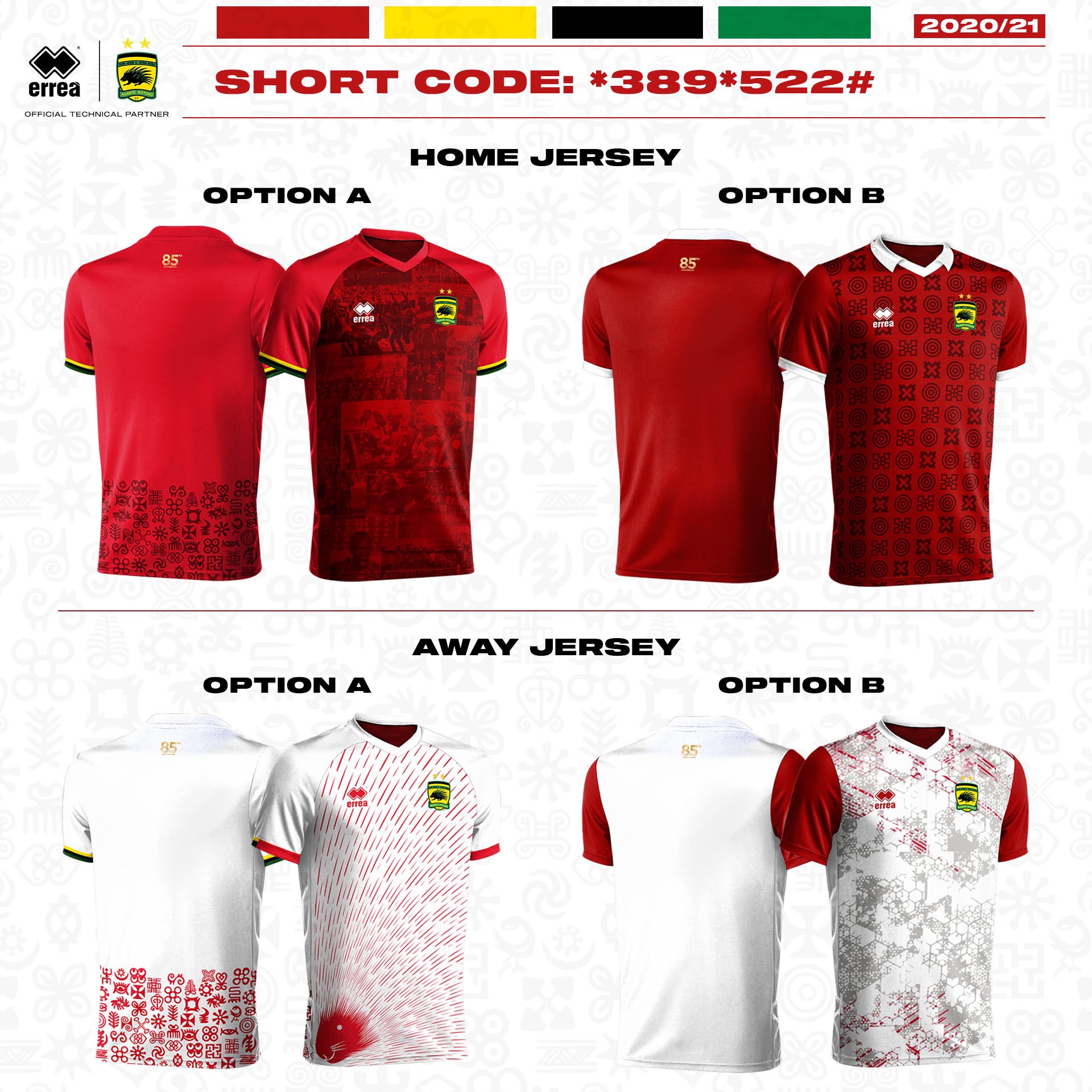 In a recent development, the new CEO, Nana Yaw Amponsah, has decided to allow Kotoko fans to decide which jersey they want the club to use in its 2020/2021 season. The club has come up with a short-code for the fans to use in determining the jersey they want.
Follow these simple steps to be part of the new era of Kotoko football club.
1. Dial the short-code *389*522#
2. Select 1 to vote
3. Choose either option A or B for Home Jersey
4. Choose either option A or B for Away Jersey
5. Select the number of Votes
6. Select Payment Option
7. Enter your MoMo Wallet number
8. Authorize payment by entering your MoMo Pin code.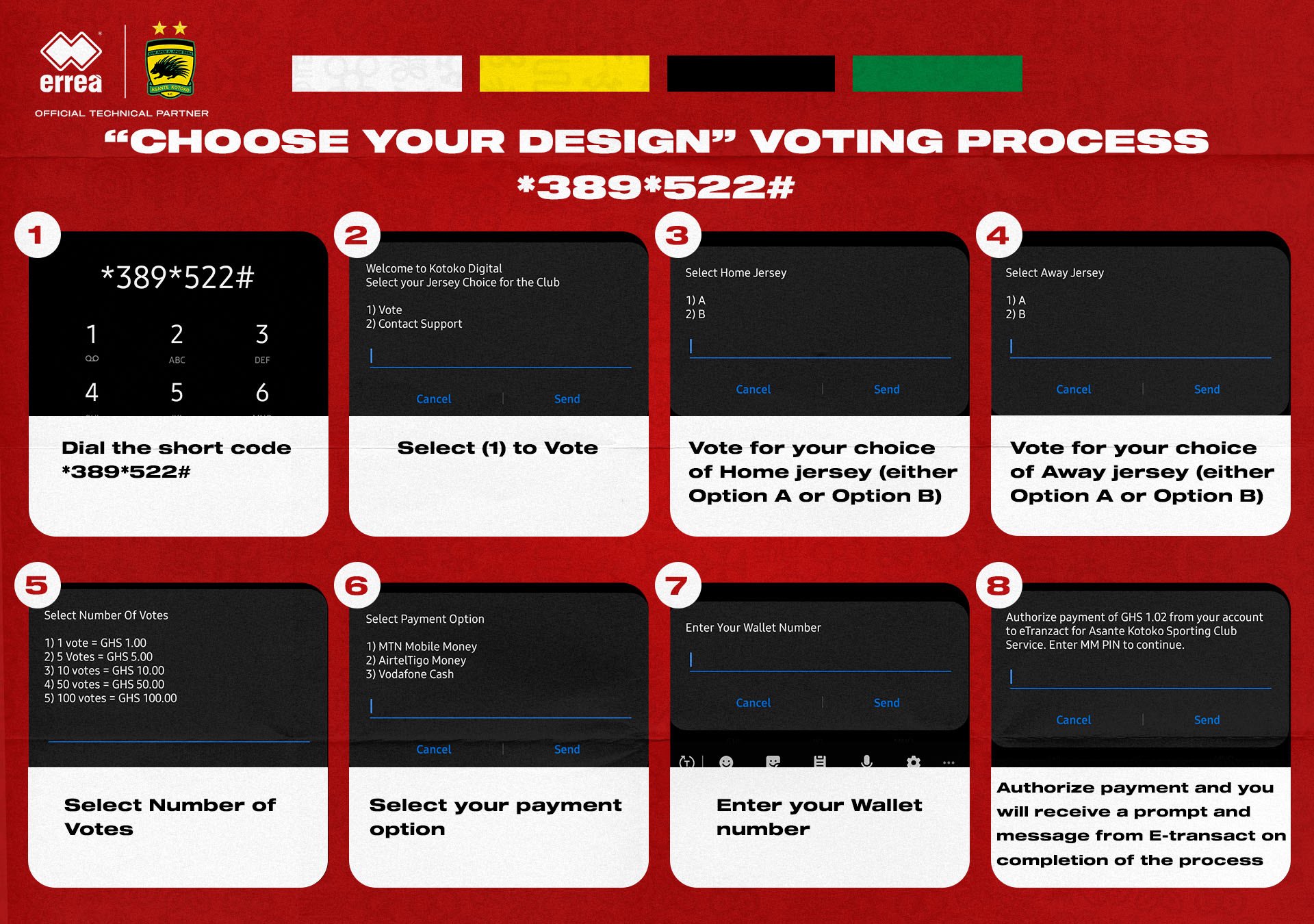 With this new development, Kotoko will be one of the football clubs, if not the first in Africa, that will allow its numerous supporters to decide the Home and Away jersey for the club through a short-code.
Kotoko Football Club is destined for great things under the new leadership of Nana Yaw Amponsah and his management members. Congrats, Nana, for making us proud again.
Don't be left out; go ahead and follow the steps to be part of such history